Pink is the new black
Katia della Faille
Jelenew's ambassador Katia della Faille is a journalist by profession and a passionate cyclist at heart. She joined Jelenew with a shared vision of empowering women through the art of cycling. Her story and her social media presence inspire more people to tap into their physical and mental energy. As an avid advocate for "pink power", she sees both strength and sensuality in the color pink and the feminine energy that it symbolizes.
01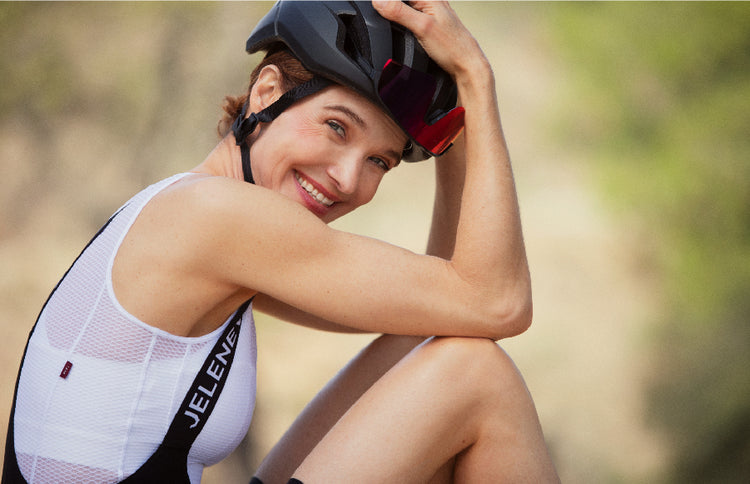 01
Hello Barcelona!
The journey begins in the luxurious Majestic Elegance Costa Mujeres hotel, where Katia meets the filming crew. Despite the delay in her flight, she is excited and ready for the challenging bike ride that lies ahead. She showed her Jelenew jerseys and bibs she picked out for the trip in front of the camera and was eager to share her story as a cyclist for 12 years and her.
02
Katia's Career and Family Life
Katia loved to travel since she started modeling at the age of 20 and Barcelona and its rich culture is one of her go-to places to bring a bike for a sojourn. She shared with us that her biggest pride in life is her two daughters, her loving partner, and her successful and homely BnB business. She considered these to be the highlights of her life while also maintaining a passion for cycling, which gave her an essential sense of self and peace.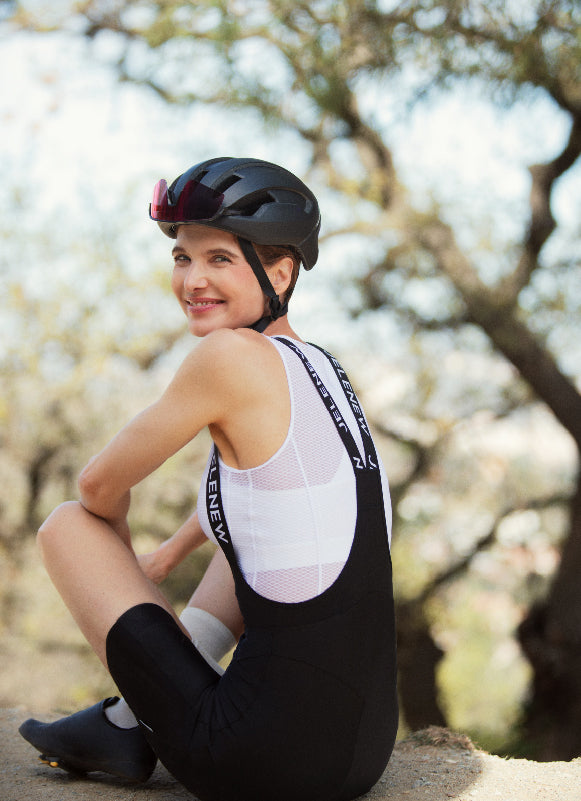 03
A "Perfect" Decision: Going Through Life's Uncertainties
Katia shared her gratefulness for having a happy childhood with a close-knit family. She also acknowledged that it was her later time in boarding school that helped shaped her independent and resilient character. She got into modeling at the age of 20 and enjoyed the spotlight and success that it had brought her. However, she later decided to take a break from her modeling career and start a family. She realized that there is no "perfect" decision for a fulfilling life, but whatever path one takes will bring a unique view and perspective to one's life. There is no one "tag" that could define her. Katia later participated in politics as well as cycling as a way to explore and expand her personal horizon as well as to contribute to the communities around her.
04
Reclaim the Power of Pink
Katia's social page has a coherent theme: Pink Power. She explains to us that the color pink to her embodies the combination of both strength and femininity. She has learned the challenges she encounters as a woman in her personal and professional life speak to the condition of women at large and that only through mutual understanding and help of each other can we change existing prejudices and realize our full potential and live a life of vitality. Katia sees the color pink as derived from the color red, which keeps the passion and the power of red with an extra touch of sensuality and resilience. She hopes every woman can see and reclaim the power in pink.
04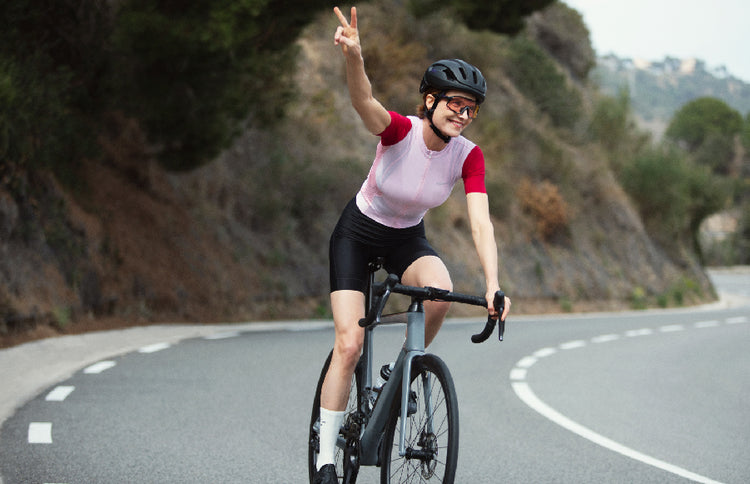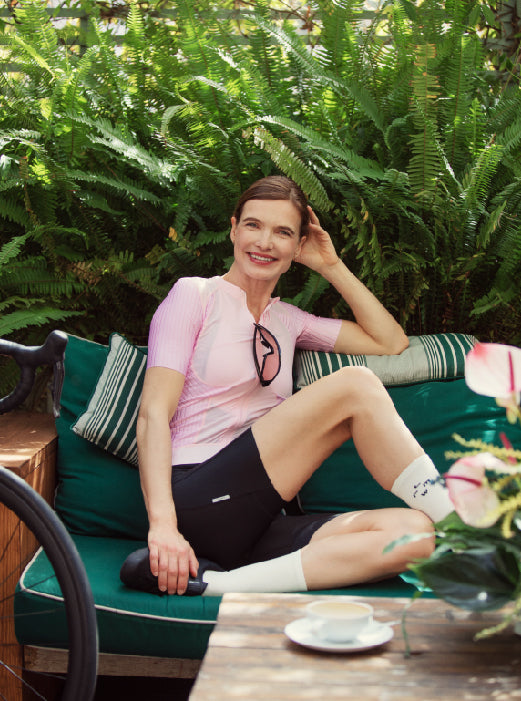 05
The Joy of a Ride Comes from Within
The beauty of local scenery and a love of nature fostered Katia's passion for cycling. She enjoys both solo and group cycling. She believes that cycling is both an anchor and an escape of the soul. Cycling solo allows her to reconnect with herself and truly as she becomes one with her surroundings through the cadence of cycling. Cycling in a group, on the other hand, connects her with other individuals from different backgrounds. It is surprising how a person's experiences and feelings can be mirrored and echoed by friends and a diverse and supportive friend group helps her go a long way.
06
Ride and Explore Feminine Energy with Jelenew
There is a natural elegance and grace about Katia and her life story. Her love for cycling and her perspective on women's empowerment is what expedites this collaboration with Jelenew. Jelenew's collections are designed with women cyclists' unique needs and physiology in mind and it is Jelenew's vision that more and more women would fall in love with the motion of pedaling and discover their strength in the process.