How to choose cycling tights?
August 17, 2022
Every cyclist has different preferences for the length of pants, just someone like cycling shorts and someone like cycling tights. So no matter whether the length is short or not, choosing the cycling pants that fit you is very important.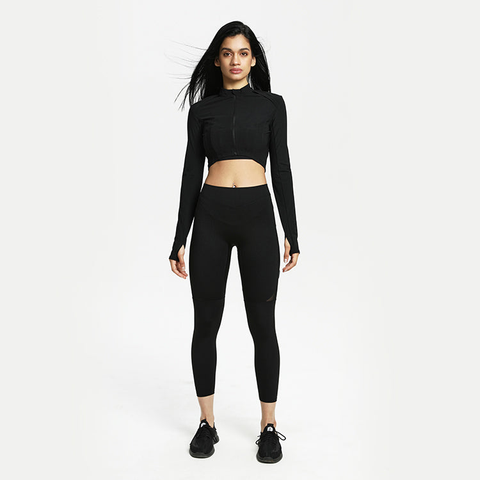 The tights are made in Italy, the front of the legs from a water-repellent thermal fabric to protect against the elements, while the back panel has been optimised for warmth and is made from a brushed fabric.
All the fabrics used are stretchy and so move very well when you are in the saddle, and the material feels so soft against the skin. The fleecy lining helps retain warmth and also wicks away moisture well.
Spending even more for a high end pair will provide you with more durable fabrics and extras such as compressive materials, better fit thanks to the use of multiple panels and carefully constructed leg grippers. The chamois will often offer more breathability, better comfort and multi density padding that provides more targeted cushioning.
The bib straps mean there's no need for an elastic waistband to hold them up, eliminating any digging in at the stomach. It's also impossible for them to fall down - so there's no need to worry about plumber's crack or an unfortunate sunburn. Finally, the straps mean that the material stays put, and the chamois can't move around.
Shorts or waist shorts are, however, still popular. There is a simplicity in just pulling on a pair of shorts - and pulling them down for nature breaks.
Waist shorts are also generally cheaper, and often a good 'first cycling short' option for those new to the sport, who aren't totally onboard with padded bib shorts — yet.
Regardless of what you choose, it's important to know that you are not meant to wear underwear with padded cycling shorts. The chamois is designed to sit against your skin.
It's a good idea to have a selection of bib shorts in your collection, with varying options depending upon weather conditions.
Breathable fabrics or cut-outs at the back are good additions on a pair of summer cycling bib shorts.
The best cycling short chamois pads are shaped to suit different sorts of riding — often the product description will give you an insight into the pad sewn into a pair you're looking at.
Endurance focused chamois pads will be thicker to cater for longer hours in the saddle and will usually have denser foam at the rear to cater for an upright position.
A chamois that's designed for short, hard, race efforts will often have more padding at the front as riders on the rivet will usually rotate more to sit on the end of the saddle.