How do the cycling shorts compare to the core version?
August 17, 2022
Any old bibs can be improved with a couple of pockets, but the best cargo bib shorts aren't just a normal road pair with some mesh sewn onto the thighs; they add features that are a little more discipline-specific that take them away from the best cycling shorts into a realm of their own.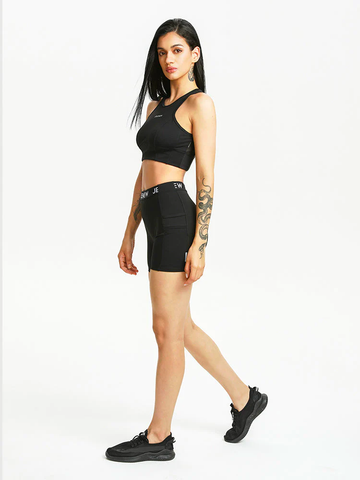 While excellent for road riding if you just want to carry a bit more luggage, cargo bibs are more aimed at the crossover of the Venn diagram of gravel and endurance riding, and Rapha was one of the first brands to produce them, at the time to a fair bit of derision and some memes.
This set of Rapha Cargo Bibs has come with me across France, along with the Core Cargo Bibs, along with day rides back home on both road and gravel, so I've got a decent flavour of the highs and lows, and how they stack up against their budget sibling. 
Most cycling shorts are plain black, maybe with some branding or the odd design flourish. Cargo bibs, or bibs designed for gravel use, are often a little more garish. The Rapha Cargo Bibs aren't overly embellished, but they do have a few details that elevate them over a plain black pair of bib shorts. 
Not so much gravel-specific as much as just attuned to long days in the saddle that may involve some night riding, they employ a lot of reflective detailing. A strip of subtle dots runs horizontally just below where a jersey would finish, and beneath the mesh pockets each leg features more reflective pointillism. Oddly, too, there is reflective detailing on the shoulder straps, for all those night miles you'll never do without a jersey on. It's all very subtle though, and without blazing a halogen lamp at your legs you wouldn't really notice it's there as a reflective detail, over and above just some textural design work. 
The straps are contrasted in a horizontally striped mesh, with a totally solid back piece which makes them look a little bulky when viewed as an object in their own right. The Lycra lowers extend quite far up the back too, allowing the lower back pockets to be situated quite high up.