The Best Moisture-Wicking Cycling Shorts for Cyclists
August 09, 2022
The quick-dry materials of moisture-wicking cycling shorts helps keep sensitive parts of your body more regulated, temperature-wise, helping sweat evaporate from your skin and keep a drier microclimate. Your underwear should fit well to avoid chafing, and be made of a material or blend of fibers that feel comfortable next to your skin.
Whether or not you choose to wear underwear under your chamois or bike shorts is an entirely personal choice. We aren't here to judge, and what's comfortable for one rider won't necessarily be the same for the next. That said, if you choose to wear underwear aside from a chamois or other padded cycling shorts liner, we highly recommend a pair of moisture-wicking underwear. These will increase comfort and help aid in staying hygienic during rides, workouts, and just on your general day-to-day activities.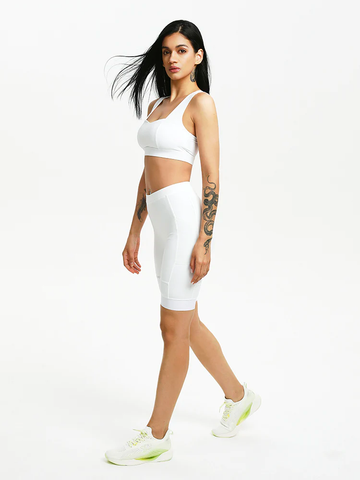 To choose the best moisture-wicking cycling shorts for cyclists, we looked at different materials and styles to fit a variety of needs and body types. This is available at a range of price points from different outlets. All have been tested and proven for long-distance comfort and dryness during rides and workouts, with some pairs also suitable for multi-day wear on extended tours.
We listed a few different options for categories as well, from regular underwear you can wear for workouts, to cycling-specific liners or chamois that often double as shorts.
The chamois is a mid-range size and shape, which doesn't feel too thick but still offers plenty of padding and is treated to resist bacteria buildup.
These have an eight-inch inseam and don't have silicone leg grippers, which means they are less likely to chafe, but can ride up during super sweaty rides.
While we aren't specifically listing liner shorts or chamois-style liners, it never hurts to include a bike-specific pair. This pair from cycling specialists is ultra-breathable and fast-wicking, with body-mapped mesh and solid sections based on body movement and breathability.