Picking the right cycling bras
August 09, 2022
Depending on the type of riding you do, cycling is a relatively low-impact sport. Cycling bras are very important. This is likely to be true for road riding but if you're off-roading, then it may be a little bumpier. Nonetheless, it can be nice to have some support, and getting it right can be the difference between forgetting about your anatomy or having it hinder your ride.
The variety of sports bras on the market can seem a little overwhelming so we've put together a list of things to consider for your next purchase.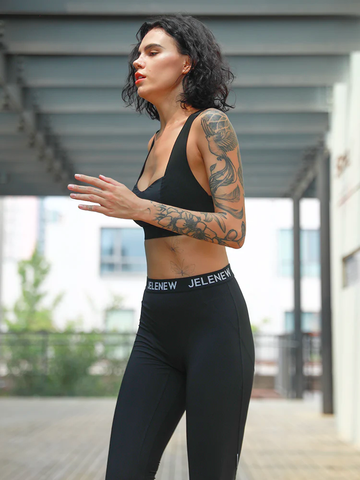 If you've ever tried to run, even just for the bus, without a bra on, you'll probably know that on a basic level, it can be at least a little uncomfortable. But, just like a good pair of shoes, a good quality bra will provide an important level of support to the soft tissue and ligaments, which make up the breasts.
Unlike muscles, this soft tissue doesn't bounce back quite as well from continuous stretching. So over time, the coil-like structures eventually succumb to gravity and cause drooping in the chest. Sports bras work to counter this, cutting movement of the breasts by around half. This ensures they maintain their integrity for years to come.
When selecting a cycling bra, you will have to determine the level of impact of the sport you'll be using it for as this is how they are generally described. Below is a brief explanation of the levels of impact and the types of sports causing said impact.
Low impact: Low-impact sport is determined by activities that use minimal physical movement by the whole body (or at least slower movement) and in turn create less bounce. This might look like yoga, swimming, tai chi, walking, rock climbing and rowing.
Medium impact: Moderately physical activities may include hiking, road cycling and horseback riding. These involve slightly more or quicker movement than low-impact sports.
High impact: High-impact activities are those that are much more rigorous with lots of fast movement such as running, dancing, tennis or gymnastics.
Due to the great variety of sports bras on the market, it might be useful to try different styles once you've decided on the level of support you'll need. Invest in a bra that fits well and can do its job, and you'll forget you're even wearing one on your bumpy descents or long days in the saddle.