Jelenew Glider Short Sleeve Pro Jersey review - so luxurious, it's no surprise the designer used to work for Chanel
June 05, 2023
Jelenew Glider Short Sleeve Pro Jersey review - so luxurious, it's no surprise the designer used to work for Chanel

Super comfortable - provides the best figure-hugging fit out of all the jerseys I've ever teste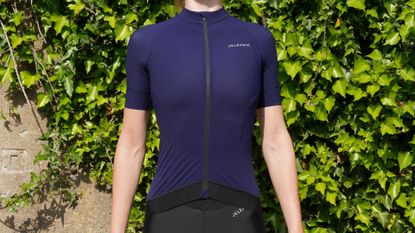 Today's best Jelenew Glider Short Sleeve Pro Jersey deals
A former member of Chanel's haute couture design team is making their mark in cycling attire as the creative director of the American brand Jelenew that first appeared on the scene in 2021. They made quite an entrance too, with American actress Kat Graham strutting Jelenew's cycling pants on the red carpet at the closing ceremony of Cannes last summer. 
Jelenew calls itself "the world's first performance cycling couture apparel and lifestyle brand with advanced protective technology made only for women". The brand aims to combine sporting performance and haute couture aesthetics, claiming that its jerseys fit women's bodies better and deliver higher performance..
The Glider Short Sleeve Pro Jersey is one of Jelenew's lightweight summer jerseys - so it's been interesting for me seeing how Jelenew's offering stacks up against the best women's cycling jerseys from cycling's established big brands, which I've used over the years.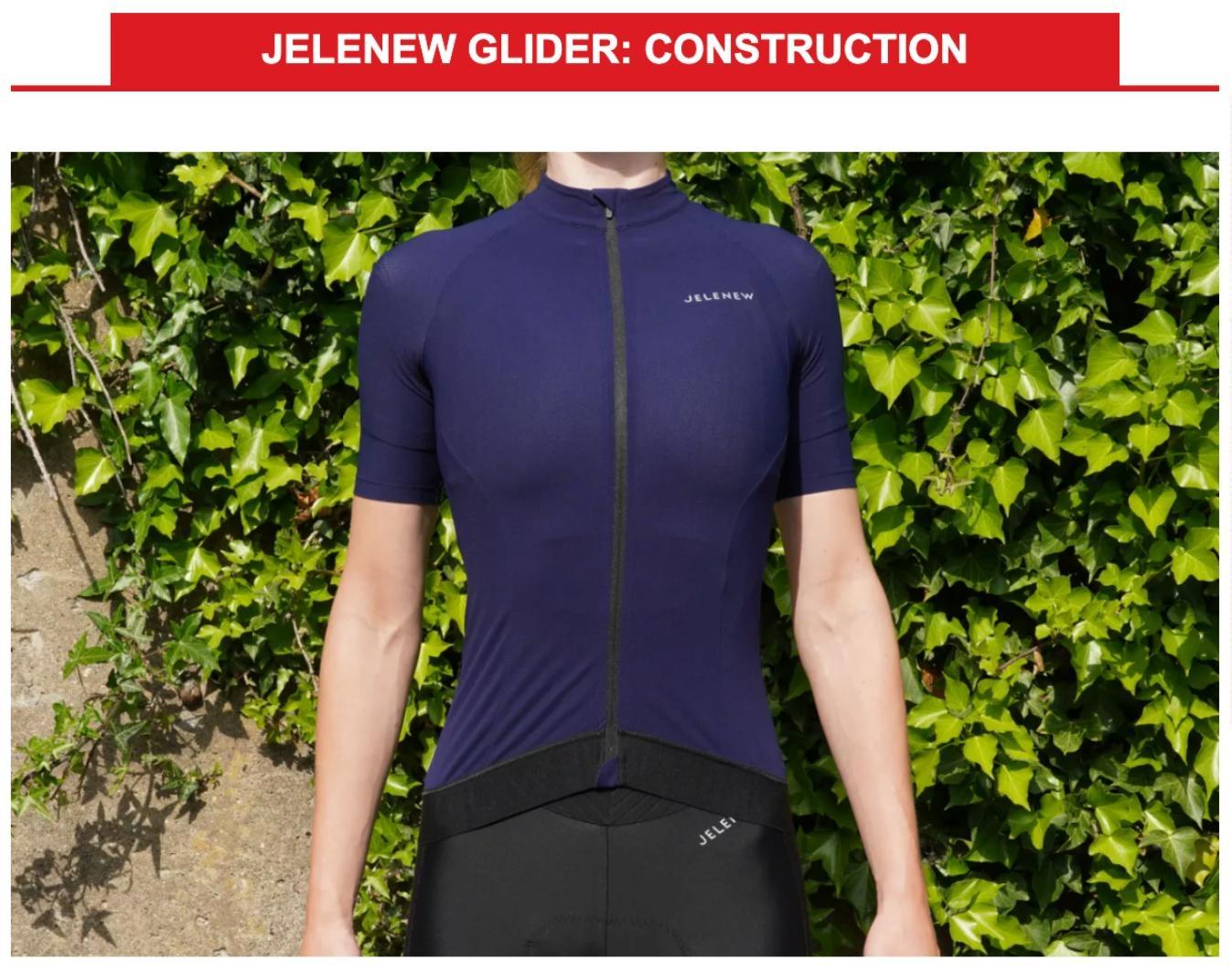 First, let's talk fabrics. The Glider Short Sleeve Pro Jersey uses a 75:25 elastane/Lycra blend, which is comfortable to touch and provides a considerable amount of stretch. 
This fabric is notably light and thin - if you hold the jersey up to the light, you can see through it slightly. Despite that minimalism, the jersey is still rated at SPF50+ - meaning there's no need to wear sunscreen under the jersey, unlike some other ultra-lightweight models on the market.
The fabrics are Oeko-Tex certified and 100% Bluesign approved, too. These accreditations mean that the materials for the jersey have been sourced ethically from sustainable sources - which is something we always like to see.
Designed in Paris, France, Jelenew says it has used a Y shaped back panel which is specifically shaped to the female figure, providing a snug yet comfy fit. The brand creates activewear and lifestyle clothing for women only, so the design team is singularly focused on the female fit.
Instead of the traditional three pocket system at the rear, Jelenew has opted instead for two wider ones. These are flanked by two zipped pockets for valuables, one on the side of the left pocket and the other on the right. 
These valuables pockets are a good size for carrying a card or notes on one side, and a set of keys on the other. They're too small to store a smartphone, though. Plus they don't have any additional resistance against rain or sweat.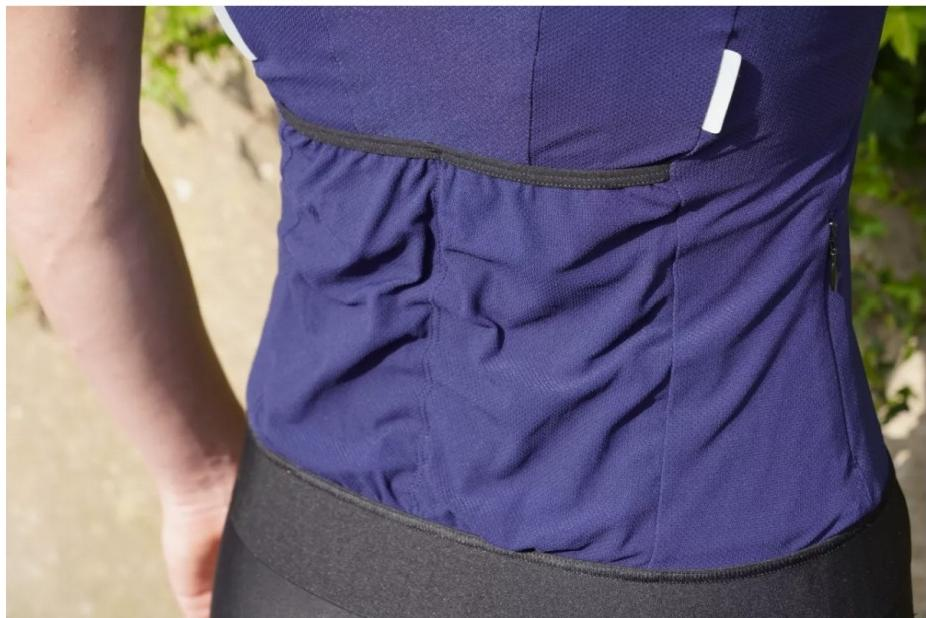 There's a thick elasticated waistband along the bottom of the jersey, with the words Jelenew printed in grippy silicone across the inside the whole way round. 
The YKK zipper is of high quality and the full-black design blends in nicely with the color of the jersey. Jelenew has also added zip guards at the top and bottom to help prevent skin irritation.
As well as the deep navy I have on test, the Glider is available in Grey, Red and White.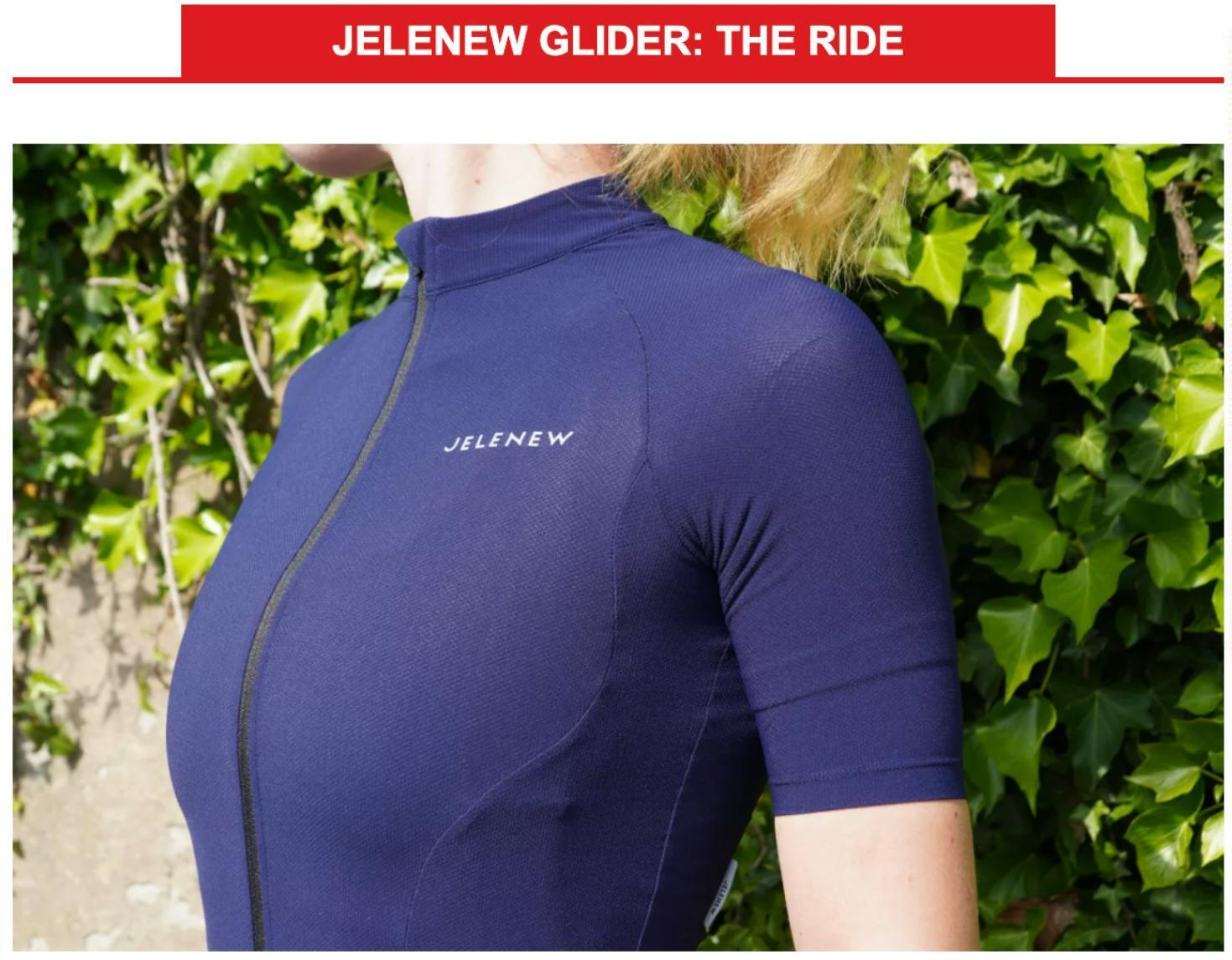 Just holding the Glider before putting it on, there's no denying that the jersey feels of high quality. The fabric is stretchy yet feels strong. It's light yet doesn't feel fragile. 
Pulling it on and zipping up, this sense of quality is confirmed in the execution of the fit. For me, I found it was incredibly comfortable, with a perfect fit all the way round - in no places did it pinch too tight or feel too baggy. It was just the right balance of conforming to my figure without being restrictively skin tight - I was happy wearing it for all-day epics as well as shorter and higher paced rides.
The finish at each sleeve end is excellent too. Jelenew has folded the fabric back on itself to provide a robust edge. With some jerseys, I've found that a raw cut finish can begin to sag over time and loses its clean finish. Whilst with others which have opted for a band at the sleeve end, this can often have less stretch than the rest of the jersey, resulting in it cutting in. Jelenew's Glider jersey was just the right balance of maintaining the close fit without digging in - and with a hem that has (so far) proved to be durable. 
Out of all the jerseys I have worn Jelenew's Glider has the cleanest and comfiest finish for me. Given the stretch and robustness of the fabric, I believe this will transfer well to the differing size and shapes of other female riders. The waistband at the bottom of the jersey is effective at keeping it in place - I never had any issues of it rolling up, which can happen with waistbands that are slightly too tight.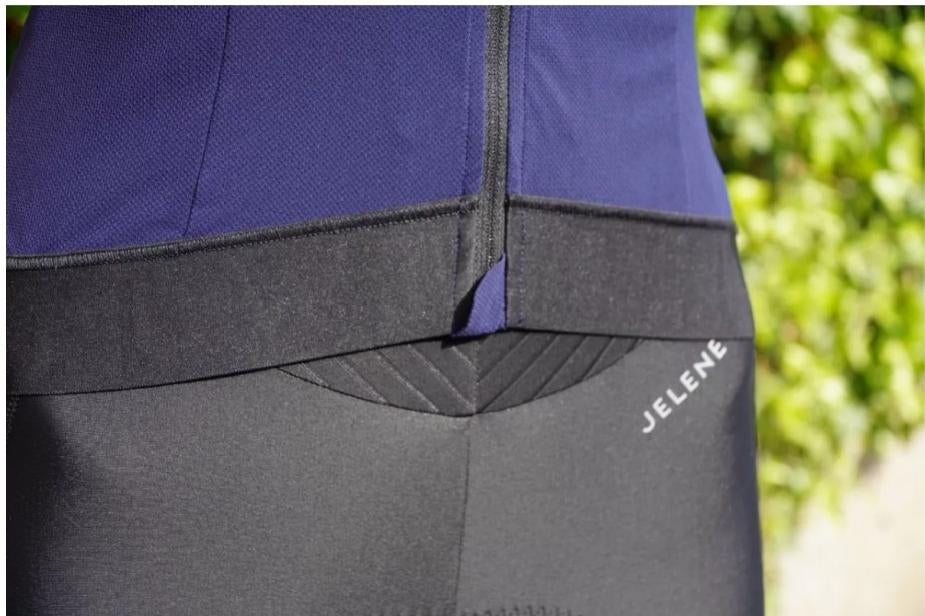 Overall, the fit is superb. I can't fault it.
The two-pocket system comfortably holds my large smartphone and doesn't sag. Sometimes a third pocket in the middle can be difficult to reach while riding, and so it never bothered me that I only had two. The only thing that could be improved would be adding a water-resistant interior to one of the zipped pockets, to offer some protection for valuables from rain or sweat.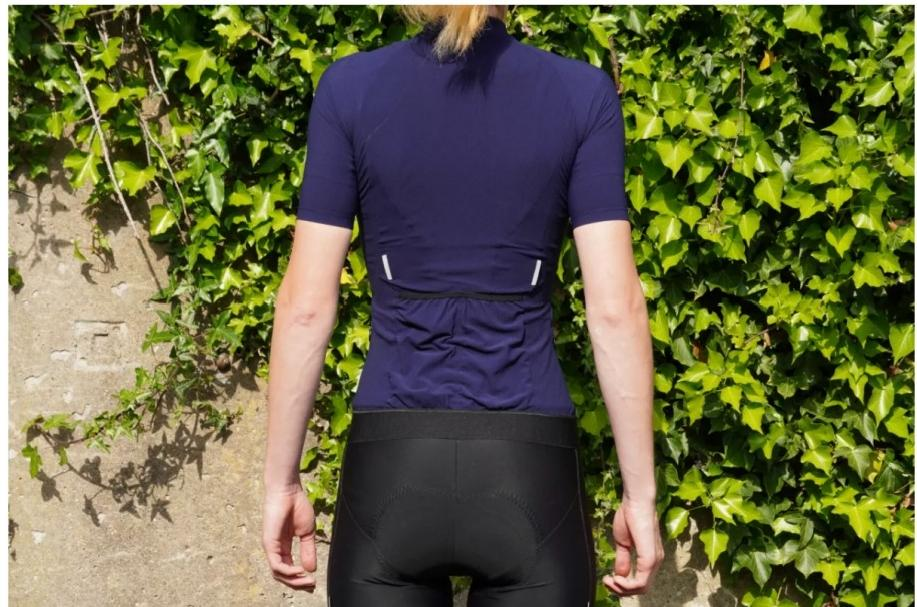 I've ridden through spells of high UV in Morocco and Greece and even in the navy colorway, I found the jersey kept me comfortably cool all over. As promised, I didn't experience any issues of the sun burning me through the jersey. 

I've been very impressed by the performance for both hot training rides and all-day outings, but there is some bad news. Even with Jelenew's 2-year Quality Guarantee, the $219.00 price tag is certainly a sticking point. 
Assos is usually the brand which sticks out even among other premium options as being the most expensive. But Assos' Women's UMA GTV Jersey C2 is 'only' $190 / £165 - almost $30 cheaper than Jelenew's offering. 
Cheaper options which we've highly rated can be as low as $110 / £85 - dhb's Aeron Ultra short sleeve jersey being the example here. Putting this into perspective, you could get two of dhb's jerseys for the same price as Jelenew's offering. That's crazy.  
This is no doubt a 'money-no-object' buy. The question is do you need a jersey to be this comfortable or this well fitted? I'd personally spend more on comfort by investing in a pair of bib shorts for a bit more cushion on all-day rides, or a packable waterproof jacket which provides a good balance between weatherproofness and breathability. But if you invest, you will be impressed.