How should my cycling shorts be?
August 08, 2022
For cycling beginners, choosing the correct cycling shorts may be a problem.
One of the easiest things you can do to improve your cycling comfort is to wear quality bicycling shorts. Why do you need special shorts for biking? One of the key reasons is that most ordinary shorts, even those made for sports like running, have seams in them. And, when you sit on a bike seat, these seams are right in the way, where they can cause chafing and numbness.
Also, gym and casual shorts aren't made to breathe, wick or protect, and they don't support the major muscles used for pedaling. That's why most common saddle discomfort issues go away once you start riding in cycling shorts, and why they're so popular.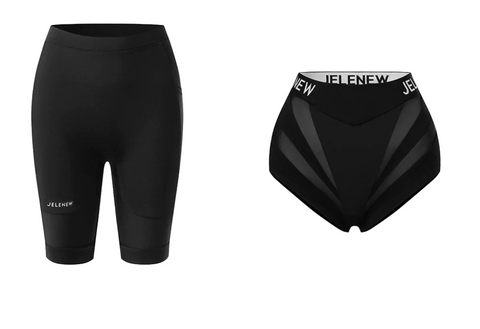 And, the best news is that modern women's cycling shorts come in all styles and fashions, from basic spandex models, to casual and versatile baggies, to capris and knickers, to even skorts, a cycling skirt with shorts beneath. Plus, you can choose from basic black, to logo prints that make you look like a pro, to a wide range of hues and styles made to go perfectly with your favorite cycling jerseys, gloves and socks. 
Beyond the style and fashion, all our women's shorts are functional pieces with impressive features designed to maximize your comfort. Such fine touches may include a custom-feeling anatomic fit, top-notch freedom of movement for easier pedaling, stretch panels that compress and support your muscles, wicking and breathing fabrics so you stay dry, leg grippers that hold the shorts in place, pockets, and women's-specific protective padding (called a "chamois") that prevents chafing, reduces ride vibrations and can also be antibacterial. Some shorts even include reflective detailing for safety.
cycling shorts It all means that you'll say goodbye to discomfort and start enjoying riding more. And that your shorts will become an indispensable part of your cycling wardrobe. Plus, a good pair of women's cycling shorts will easily last for several seasons making them a great value.

We carry a wide selection of women's cycling shorts and look forward to showing you, and having you try on some of our favorites. You'll be impressed. Until then, here are some basic tips for selecting a great pair.
Like all types of apparel, the fit of cycling shorts differs from maker to maker so we carry a variety of brands to help you find what you like. A great starting point is to select the style of short that appeals to you, and then choose a short, medium or long inseam. This has to do with your leg length, whether you ride indoors or out (or both) and how much coverage you want for your legs. For example, long-distance road riders like longer inseams so the large quadriceps muscles are supported. If you're riding shorter distances you can get by with less coverage. But, it's really a personal decision and you should choose what you prefer.