Best women's cycling jerseys 2022: short sleeved cycling tops for summer
August 23, 2022
Riding in the summer heat is something we look forward to all year round – here's some of the best women's cycling jerseys to make the most of it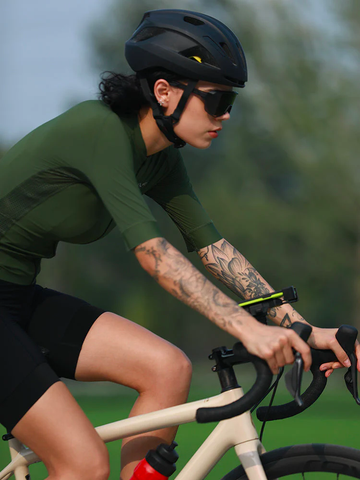 A women's cycling jersey, with short sleeves, that keeps you cool and comfortable is a necessity for enjoying—and performing on—warm weather rides.
Even when narrowing your search down to cycling jerseys with female specific cuts, there's an overwhelming choice of brands, styles, fits and cuts. But this also means you'll stand a very good chance of finding something to suit your preferences and budget if you know where, and what, to look for.
First, here's a few cues regarding what to think about when searching for a women's summer cycling jersey and then we share a selection of our favourites, for all needs and price points.
A good women's summer cycling jersey will sit fairly close to the skin and won't flap about in the wind. Some brands boast about the aerodynamic advantages of their fit, but be careful, a jersey too tight can have the effect of suffocating your workout—you need to be able to breathe and move freely.
This jersey lives up to the high standards associated with Assos - technical fabrics and quality construction with a reassuring two year warranty. It's all about performance on the bike, without compromising on comfort. Soft fabrics that hug the body, creating a streamlined, second-skin effect, offer excellent levels of breathability.
Encouragingly, the rear offers UPF 30, the sleeves 50+. 
Fabrics are comfy and accommodating. They are breathable enough for warm weather riding. While being no match for Velocio's CONCEPT Radiator in hot conditions, they certainly offer better protection in mild-to-cool conditions.
This jersey offers the snug fit you'd expect from a performance jersey, if that's not what you want, we'd recommend simply sizing up. The sleeves are longer than average, so it teams well with arm warmers.