Jelenew became the official sponsor of professional cycling clothing for CIC-Tour Féminin International des Pyrénées 2023 under UCI
February 14, 2023
Dedicated to advancing the global women's cycling movement, Jelenew, the women's cycling apparel brand, announced today that it will serve as the official and exclusive professional cycling apparel sponsor for this year's UCI-affiliated international women's professional cycling race, the CIC-Tour Féminin International des Pyrénées. Jelenew's sponsorship signifies the brand's commitment to supporting and empowering the best female cyclists competing in this prestigious three stage event.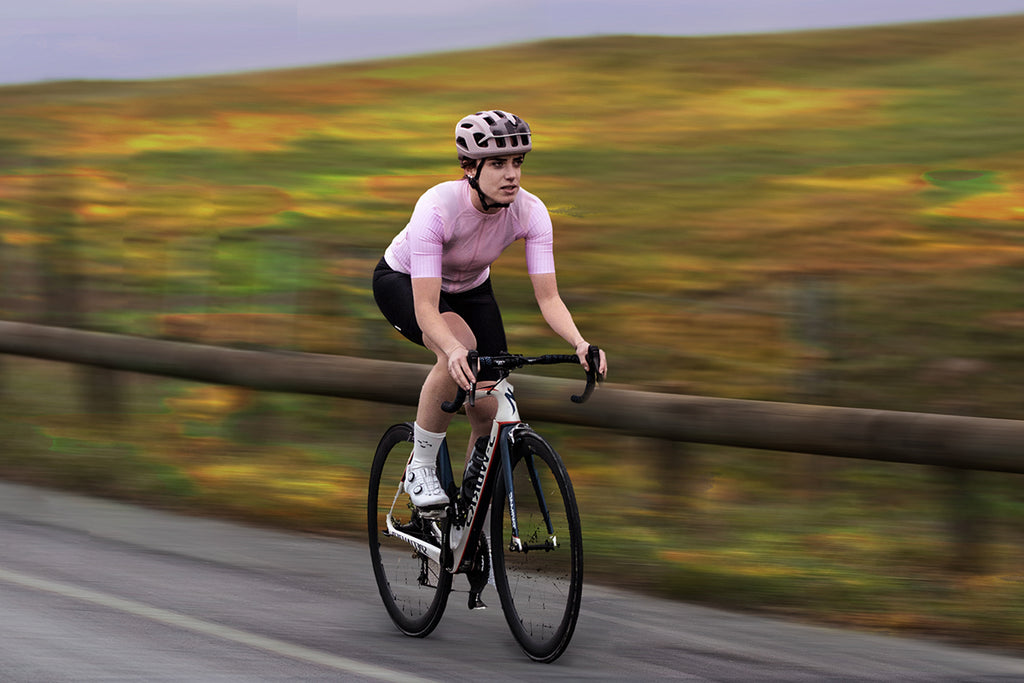 Jelenew Announces Sponsorship as Professional Cycling Apparel Partner for the CIC-Tour Féminin International des Pyrénées 2023 of UCI
The highly regarded CIC-Tour Féminin International des Pyrénées is a UCI-affiliated event organized by the Association Française des Coureures Cyclistes (AFCC), a French cycling association founded by Marion Clignet and Elisabeth Chevanne-Brachet, dedicated to promoting women's cycling and female cyclists.
"Since its inception, our mission at Jelenew has been to drive women's cycling globally, and sponsoring the CIC-Tour Féminin International des Pyrénées 2023 is a natural extension of that mission. We are honored to have this opportunity to put Jelenew on the highest level of the professional women's cycling stage and to showcase the charm of Jelenew and women's cycling to more people, thus attracting more and more women to the sport and empowering themselves through cycling to achieve their dreams. This is what Jelenew strives for," said Lisa Leslie, Jelenew's Chief Brand Strategy Officer.
Jelenew is the world's first performance cycling couture apparel and lifestyle brand that features advanced protective technology exclusively designed for women. Based in the US and designed in France, the brand was created by Di, a core member of Chanel haute couture, who is renowned for his expertise in creating the perfect garments that embody the curves of a woman's body using his signature drape tailoring techniques. In his cognition, lines have always had a magical power to give clothing a dynamic appearance and vitality through countless combinations.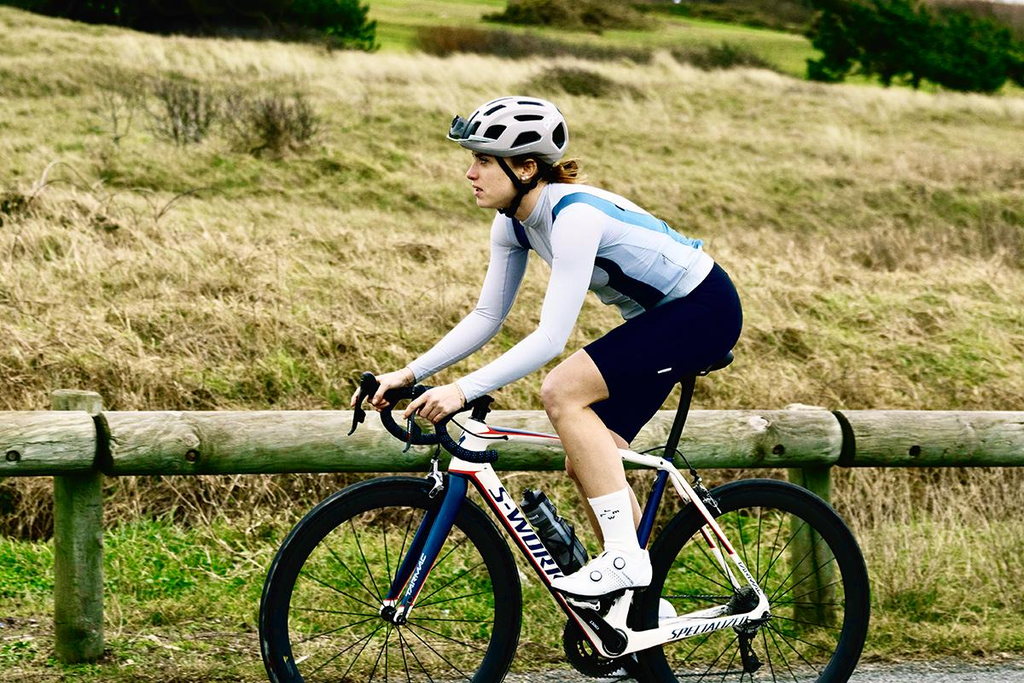 Jelenew became the official sponsor of professional cycling clothing for CIC-Tour Féminin International des Pyrénées 2023 under UCI
It all started with a dissatisfied customer's comment about the design of cycling apparel in the market. Di realized that women's cycling apparel was designed based on a straight line structure of the male body, without considering the unique sensitivity of women's bodies in terms of even the most minor details and craftsmanship. Most unisex cycling apparel was simply men's sizes scaled down.
In order to address this issue, Di conducted in-depth research into the movement patterns and muscle structures of women during cycling, as well as skin and skeletal movement directions. Through product research with female cycling enthusiasts and athletes, he discovered that women's cycling is actually an interplay of curves. Inspired by this, he developed Jelenew's unique CurveTec and Curve Protection System, which precisely support and protect women at every moment during their cycling journey.
Marion Clignet, the organizer of the CIC-Tour Féminin International des Pyrénées, the co-president of the French Bicycle Association, and a six-time world champion and Olympic medalist, has announced her excitement about the partnership. "We are very pleased to enter into this partnership with Jelenew. We share the same mission with Jelenew, which is to support women's cycling and female riders," said Clignet. "I've been in touch with Jelenew for a long time because of the Co-Creation Officer program, and I've been very impressed with the process of communicating with them to evaluate and offer suggestions for product modifications. Jelenew is a truly women-centric performance cycling apparel brand designed by a former core member of Chanel Haute Couture. Utilizing the luxury of haute couture construction, Jelenew has developed its unique CurveTec system which seamlessly incorporates the curves of a woman's body and cycling motion. This technology ensures a perfect fit, protection, and improved performance while reducing wind resistance, which other cycling apparel brands lack. We hope this partnership will bring greater benefits to women's cycling."
It is reported that the CIC-Tour Féminin International des Pyrénées 2023 will be held in France on June 9th, 10th, and 11th in 3 stages over three days. Twenty international tour teams, including four UCI World Tour teams and 16 international UCI Continental teams, will compete in the tour.